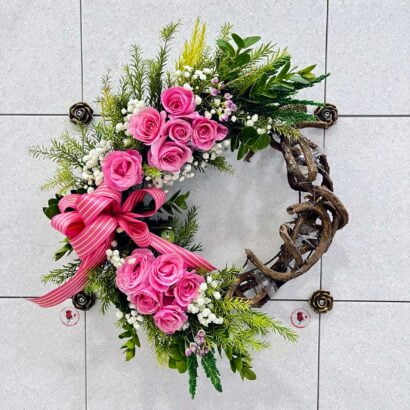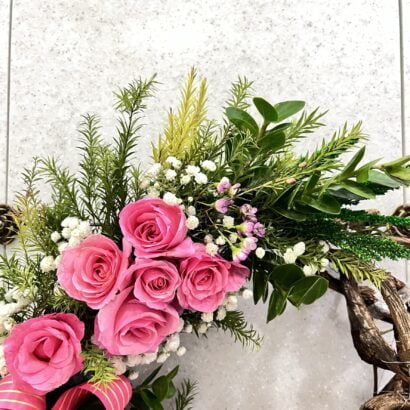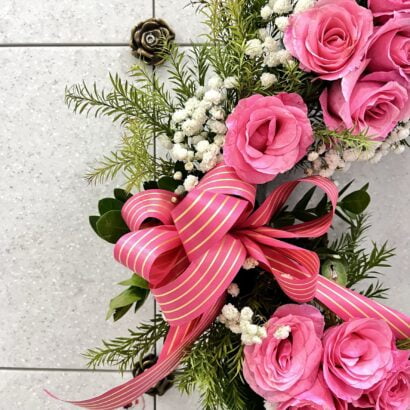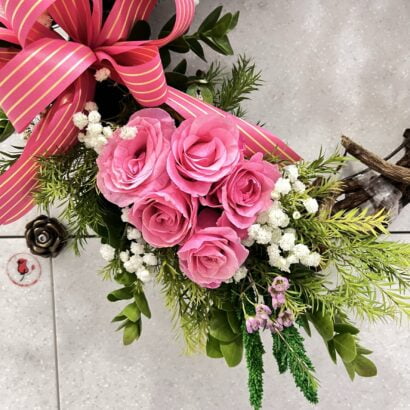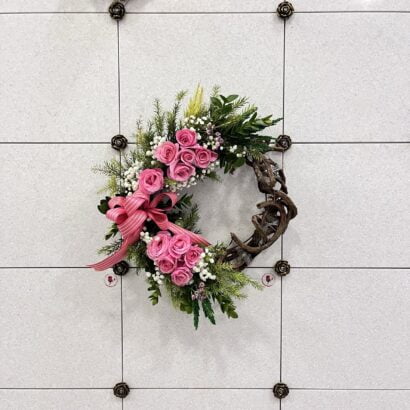 Bliss
Special vault flower for this

Valentine's Day!

The Bliss special vault flower is a circle-shaped floral arrangement created and designed by Little Way Flower Shop.
This unique vault arrangement is composed of the best Pink Roses, Million stars, Lemon leaves, and Pink ribbon the arrangement is surrounded by Baging.
The color and the look of the flower may vary depending on the stocks.
Exclusively for St. Thérèse Columbarium.
For Pre-orders only

Available until February 12, 2023