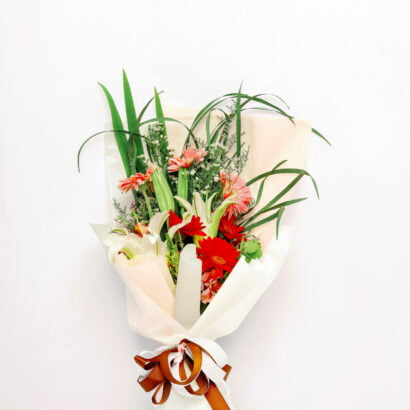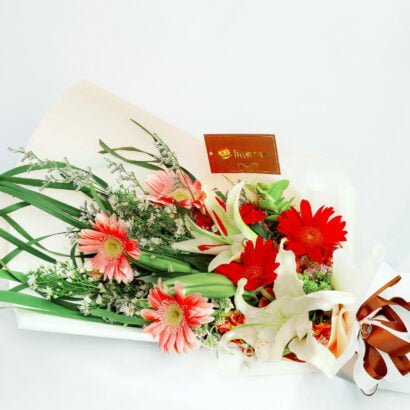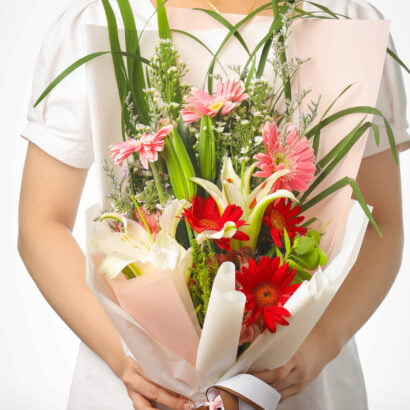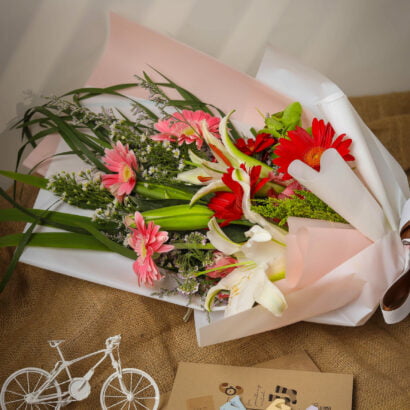 Bouquet of Gerbera
Approximately 45 cm (l) x 30 cm (w)

Keep it sweet and simple with this special bouquet of six Gerberas and a Stargazer Lily, wrapped in burlap and non-woven paper with grosgrain ribbon!

Gerberas are available in shades of pink, red, yellow, white, and violet but are subject to availability. Order can be customized to include six, 12, 18, or 24 pieces of Gerberas. 

Include a complimentary personalized gift message.

FREE DELIVERY!