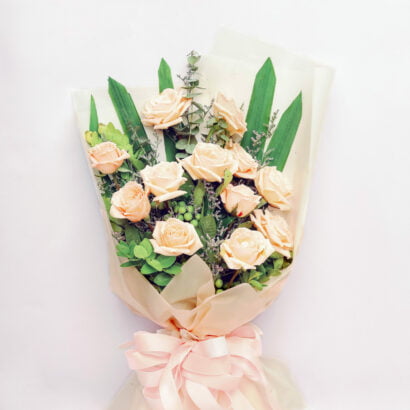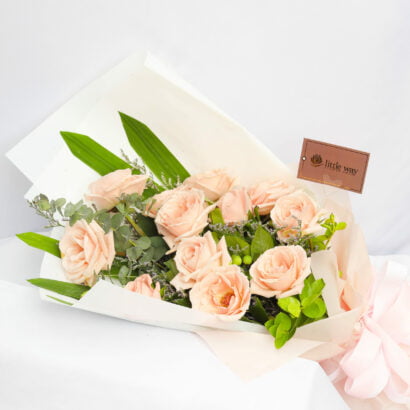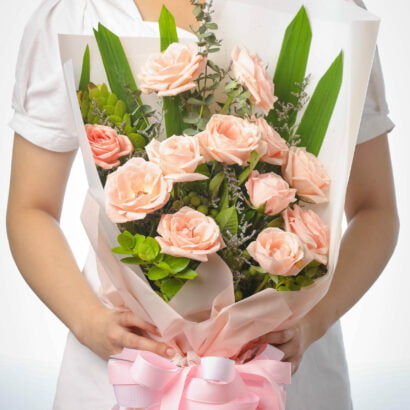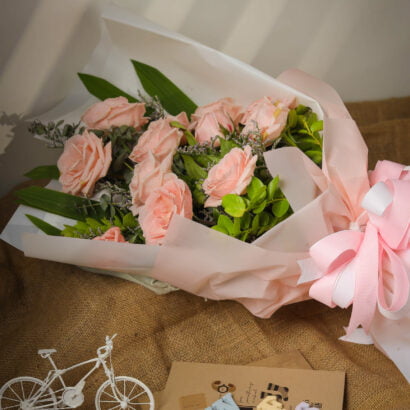 Mother's Grace
Approximately 45 cm (l) x 30 cm (w)

Recreate the warmth of a mother's embrace with this special arrangement featuring a dozen pink Roses, green Berries, Eucalyptus, and green wrapped in brown and grey paper with old rose ribbon! 

Include a complimentary personalized gift message.

For pre-order at least 24 hours before delivery.

FREE DELIVERY!