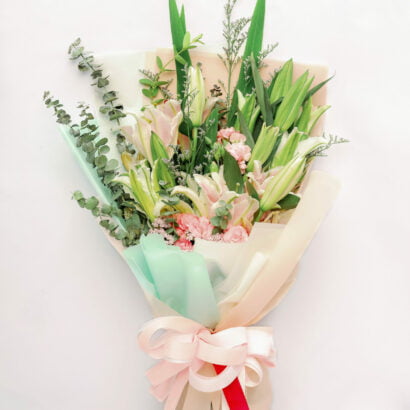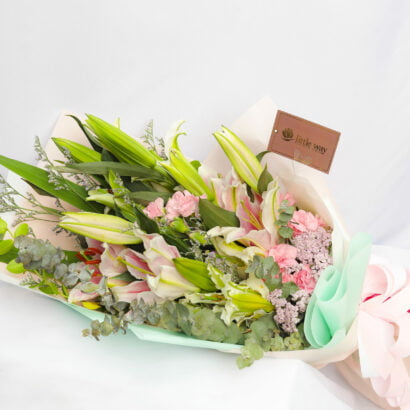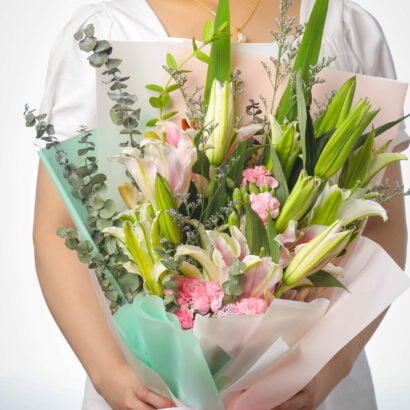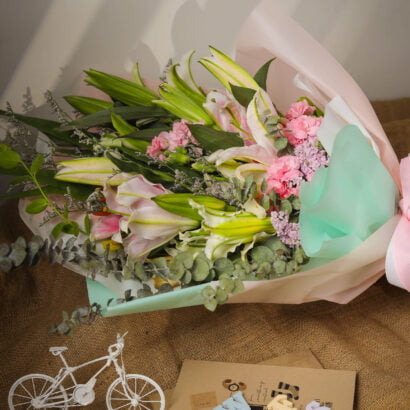 Pink Blossom
Approximately 45 cm (l) x 30 cm (w)

Delight someone with this naturally feminine arrangement of Stargazer Lilies, Pink Carnation clusters and Purple Malaysian Mums wrapped in burlap and non-woven paper! 

Color of fillers (Carnation Clusters and Malaysian Moms) may change depending on what's on-hand

Include a complimentary personalized gift message.

For pre-order at least 24 hours prior to delivery.

FREE DELIVERY!