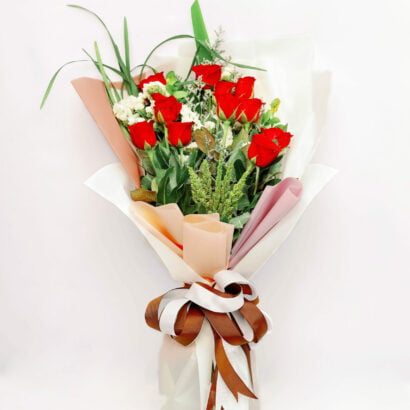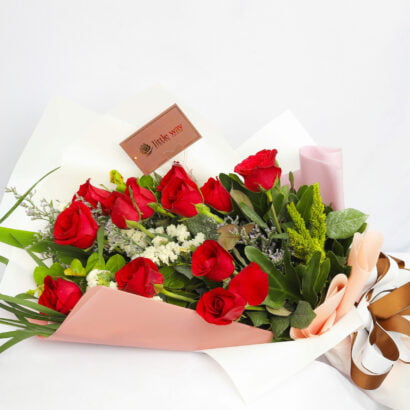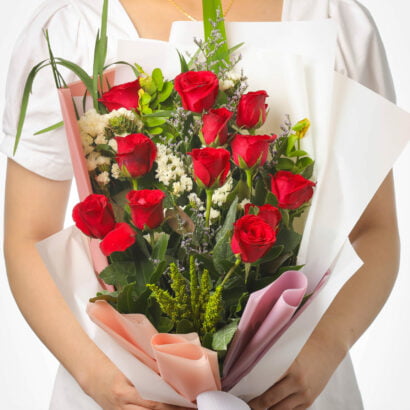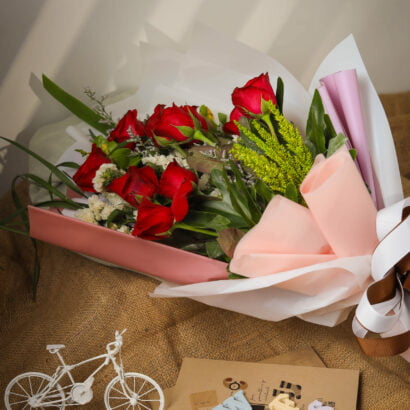 Red Rose Bouquet
Approximately 45 cm (l) x 30 cm (w)

Nothing says "You're special!" quite like a bouquet of red roses. This arrangement includes one to three dozen red roses and an assortment of Malaysian Mums and greens. 

Wrapped in burlap and non-woven material

Include a complimentary personalized gift message.

FREE DELIVERY!