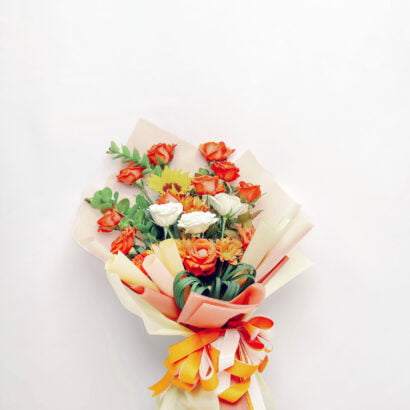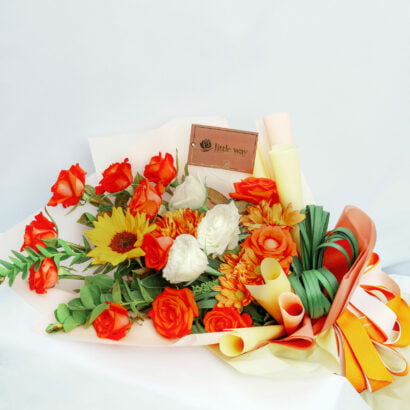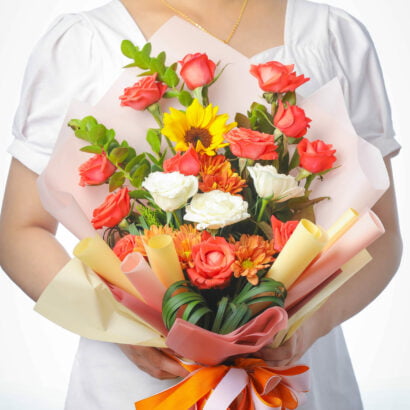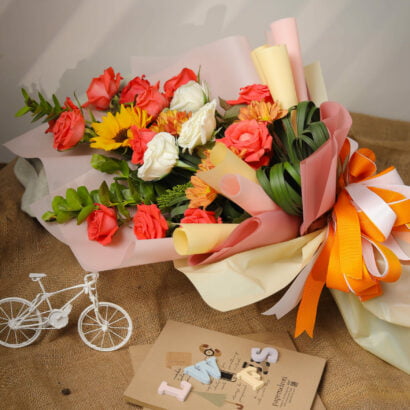 Sunflower of Happiness
Approximately 45 cm (l) x 30 cm (w)

Give a refreshing gift to someone who makes you happy! This special arrangement features blooms such as Sunflowers, Paper Roses, and imported Eucalyptus, wrapped in pastel grey and light pink paper. 

Color of flowers may vary depending on what's on hand

Include a complimentary personalized gift message.

FREE DELIVERY!