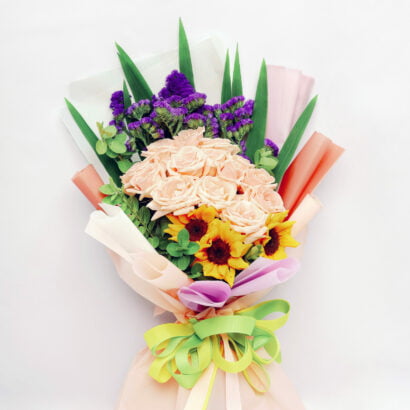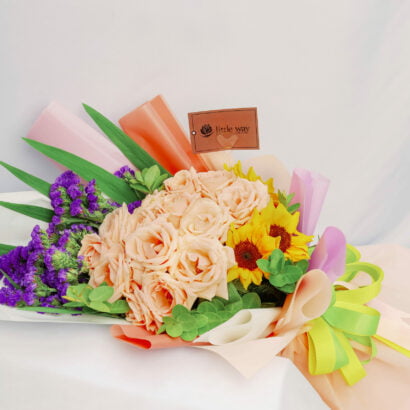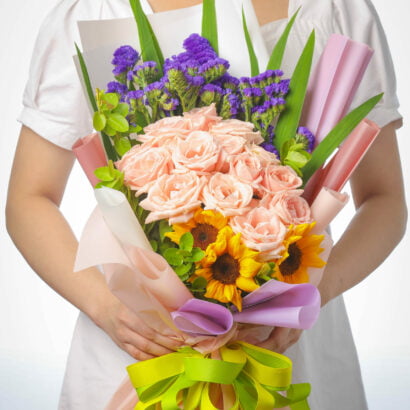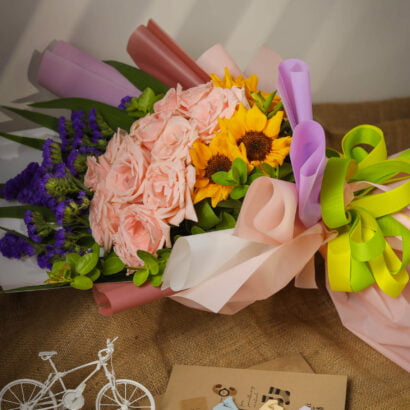 Sweet Sunshine
Approximately 45 cm (l) x 30 cm (w)

Brighten up someone's day with this special arrangement of three sunflowers and a dozen pink roses! 

Wrapped in pastel green or light green paper

Color of flowers may vary depending on what's on hand

Include a complimentary personalized gift message.

FREE DELIVERY!