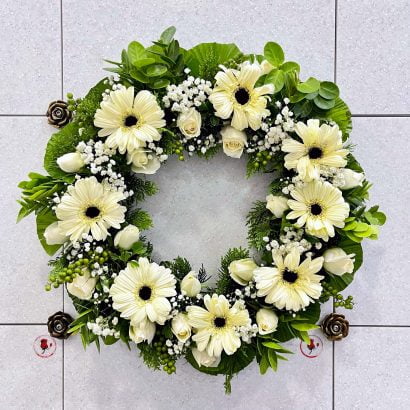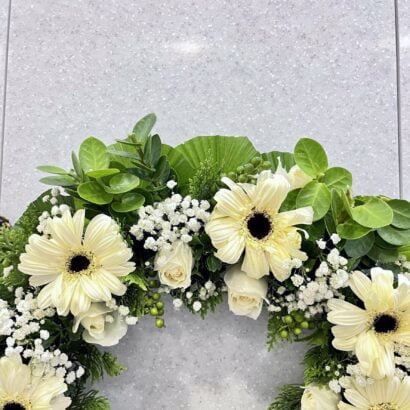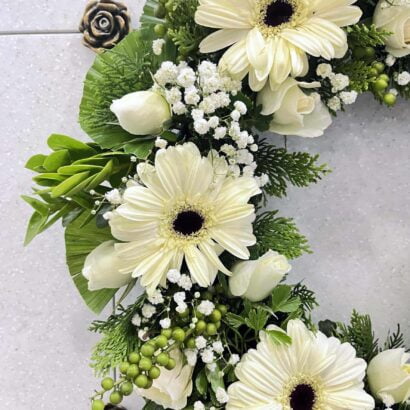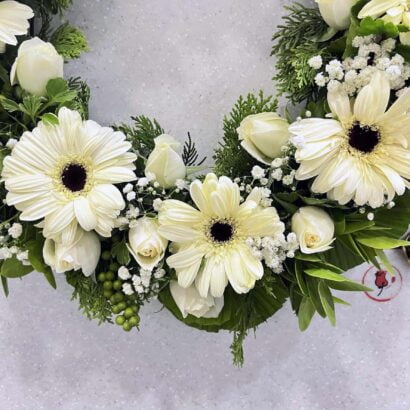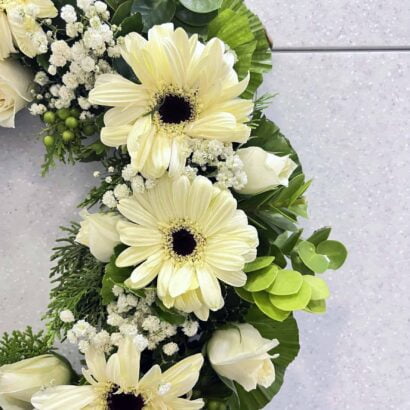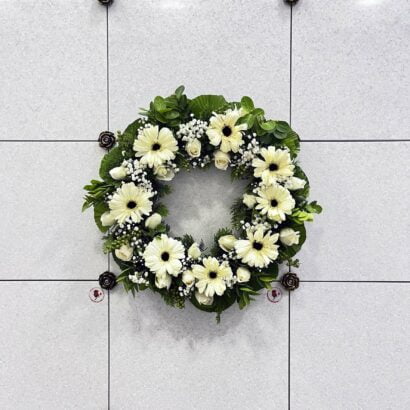 Adore
Special vault flower for August 2022!
The Adore special vault flower is a circle-shaped vault floral arrangement created and designed by Little Way Flower Shop.
This unique vault arrangement comprises the fairest White Gerberas, White roses, Million stars, Green berries, Imported Eucalyptus, and assorted leaves.
The flower's color and look may vary depending on the stocks.
For Pre-orders only.
Exclusively for St. Thérèse Columbarium.
TERMS AND CONDITIONS
The Adore special vault flower arrangement will remain installed for 3 days only and will be removed on the 4th day after the date of installation.
Proof of installation will be sent within 2 – 5 business days on the day of the installation date.
For orders settled via bank deposit/transfer, the proof of payment must be sent no later than 5:00 PM on the day of the preferred installation date. Failure to do so, the order will be processed on the next working day.
For ordering policy, visit https://littlewayflowershop.com/terms-and-conditions/. 
Little Way Flower Shop reserves the right to modify or cancel this promotion at any time without notice